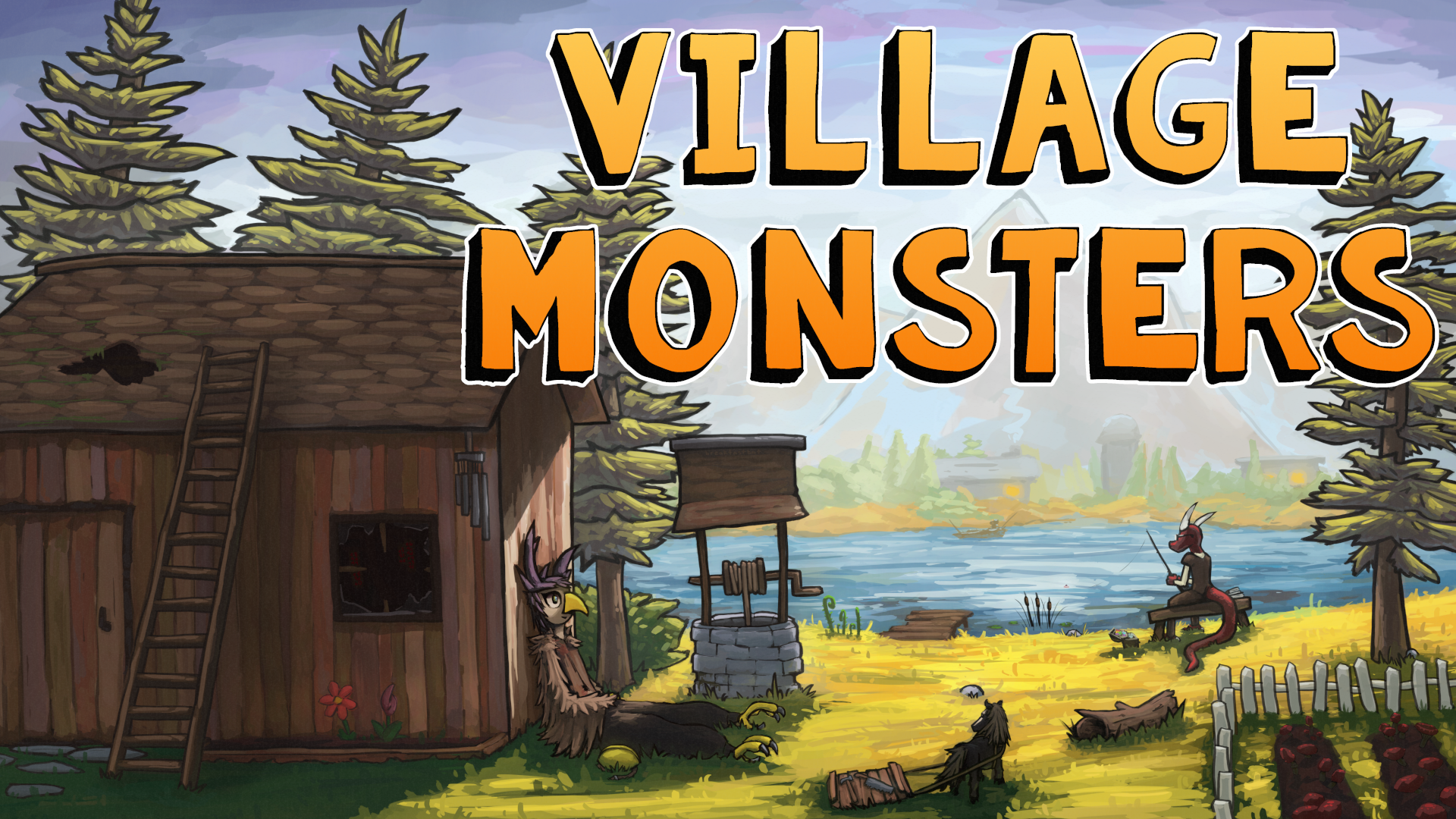 Village Monsters
Building a Village, 5/19/2019 – Treasure Mainland
---
Hello Villagers!
There are many hobbies to pursue in your time in the village, but if you like making money and learning lore there's really only one hobby for you:
Treasure Hunting!
If you get this reference then we can be good friends
Treasure hunting is immensely rewarding, but it requires a lot more leg work than the other hobbies. You must first find where treasure is hiding, then you gotta dig it up, and finally you have figure out what the heck you just unearthed.
This dev diary will detail some of the things you can find in your hunts. Treasures are generally split between three categories: Jewels & Minerals, Artifacts, and Treasure Chests
Jewels & Minerals
Let's get the easy one out of the way first. While there's no such thing as "filler" when it comes to treasure, there is such a thing as "destined for the merchant."
Jewels, ores, and other minerals can generally be safely sold for a tidy sum. Still, it might be worth checking out item descriptions before you head to merchant.
Artifacts
There's no sugarcoating it – this world has been through some rough times. Multiple wars, the Glitchwood, the disappearance of humans and gods… so much has been destroyed or forgotten.
Thankfully for historians, the world is blanketed in priceless artifacts from the all ages of the past. Each one reveals some kind of lore or history that was once thought lost.
Head over to the library for more info on artifacts. One nice thing about them? Each is a one-of-a-kind, so you'll never find a duplicate.
Treasure Chests
Chests are a very special kind of treasure you can find in your hunts. They always contain something valuable – usually several valuable things, in fact – but there's really no predicting what's held inside.
The deeper something is buried, the more valuable it is...
Crack one open and you might find a bunch of money or a rare item for your collection. Or maybe you'll discover sacred texts from the gods. Maybe you'll find a very traumatized fish.
Some chests are sealed up and you'll need help to unlock 'em. Others were deliberately hidden and require you to solve a map or riddle just to find them!
Whatever the case, uncovering a treasure chest is the most exciting moment for any hunter. Here's a small list of what could pop out when you crack it open…
Lost Mail Keys

While it's not a well known fact, several buildings in the village predate the arrival of its current monstrous residents. The post office is one such building and it houses an intriguing mystery – a wall of abandoned mail boxes all locked up tight.
Nobody knows what's hidden inside them (hopefully more than just junk mail), but Glimmer says it's finders-keepers, so bring any keys you find to the mail room to claim your prize.
Regional Drinks
There's not much of day-to-day life that has survived the world breaking apart, but there is one relic of the old days you still can find locked away…
Regional drinks! You see, each region of the world had their own 'signature' drink and it was a popular hobby among monsters to try and collect all 26 of them.
Koma, owner of the village pub, was one such hobbyist. I'm sure he'd be very interested if you find any!
What better place to store drinks than the basement of a pub?
Celestial Comments
The gods may have disappeared with the humans, but their written words still remain scattered throughout the world.
The most common works are known as Comments – direct observations of our world written by divine hands. It not only proves that the gods truly existed but also that they knew of our lives and histories. As you can imagine these Comments are priceless.
And More...?
A staff that controls the weather. A potion that enables mind reading. The aforementioned traumatized fish that can teach you how to talk to its brethren.
There's never a dull moment for a treasure hunter.
Comments
Log in with itch.io to leave a comment.
Hey! This looks incredible I love this art style!