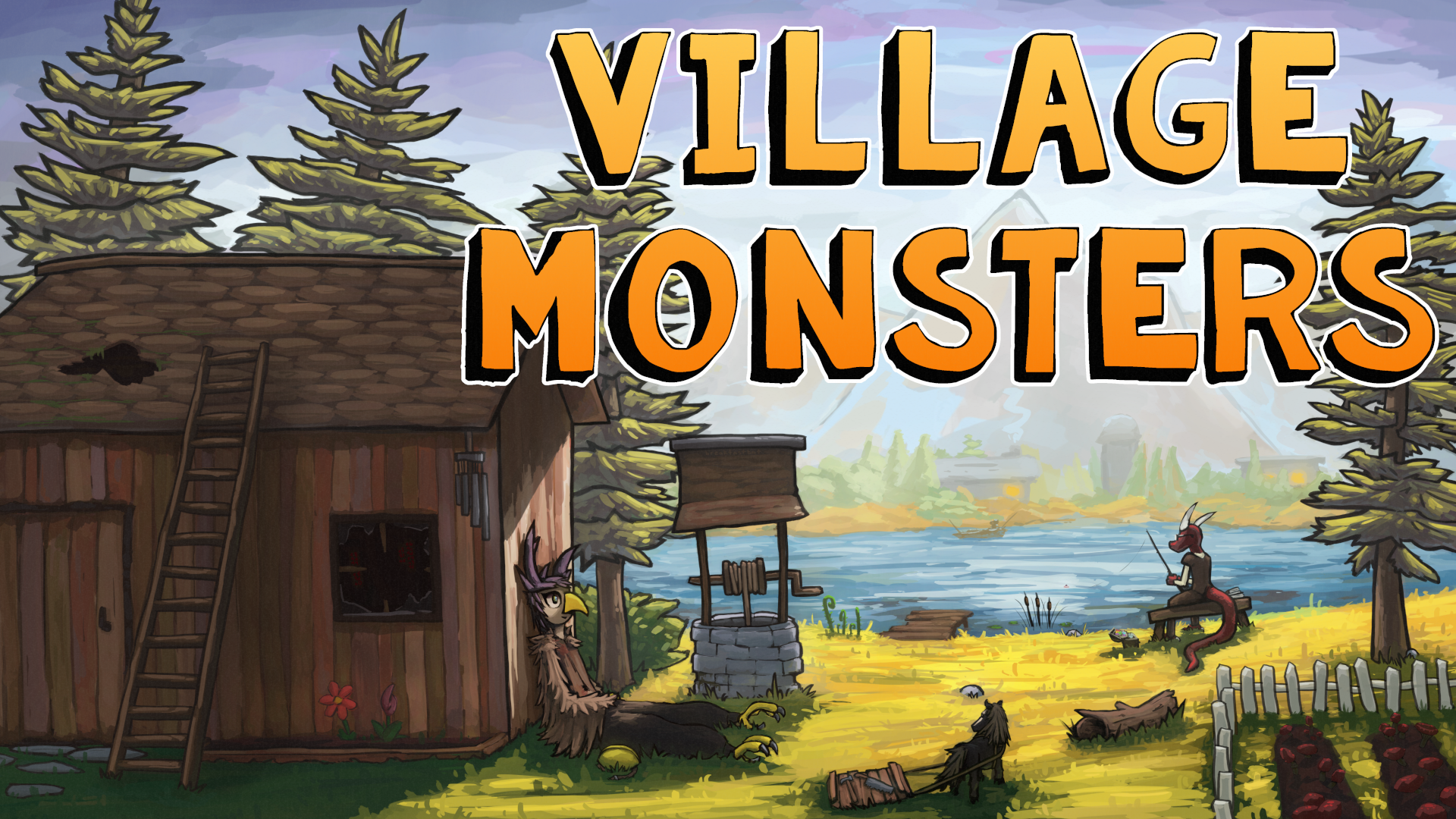 Village Monsters
Building a Village, 08/25/2018 – Trash Hog
---
Hello Villagers!
The past couple weeks were so focused on the demo release that I went on a developer diary hiatus – but we're back today, baby!

(Also, why not check out the demo if you haven't already?)

You'll notice a definite trend in what I've been working on this week: villager interactions. This'll remain a major priority for probably the next month and includes things like player-involved conversations, quests, schedules, villagers interacting with the world alongside you, and more.

Let's dive in.
Decisions, decisions…
Until now conversations have been a one-sided affair, but that's changing with the addition of player choice in dialogue.




Do your choices matter? Well, sorta. They serve as a way to flesh out the personality of both your character and the villager, so there's no risk of picking the 'wrong' option. Still, some options may be more important than others, so be sure to pay attention.
Talk to Me
The system governing when and how often you can chat with villagers has been improved. Villagers now gain new things to say as the day goes on, and they'll even indicate when they want to talk via an icon above their heads.




No icon? Then they have nothing new to say right now so you can keep on walkin', but check in with them later on.
Oh, Hello
If you've played previous demos you've hopefully noticed that villagers will occasionally say hi to you as you walk by. I liked this feature, but in truth it was pretty clunky and pulled from a tiny pool of generic things to say – that's no good.



It's been replaced in both look and function. Now each villager has their own things to say as you walk by that reflect their personality or situation. I'm also considering hooking it into the friendship system so that your relationship slightly improves each time you say hello.
The Landswill
You can sell practically anything at Pishky's, but he's a respectable merchant cat and has his standards. So what to do with all your failed cooking experiments, fished up trash, and other detritus that he won't buy?




You head on over to your local Landswill, of course! Nobody knows where exactly Zabbal the Trash Hog came from, but he provides an important service by eating anything you put in his pen – no questions asked.

It's worth checking out even if you don't have anything to dump; you never know what you might find. As they say: one hog's trash is another man's new teddy bear.