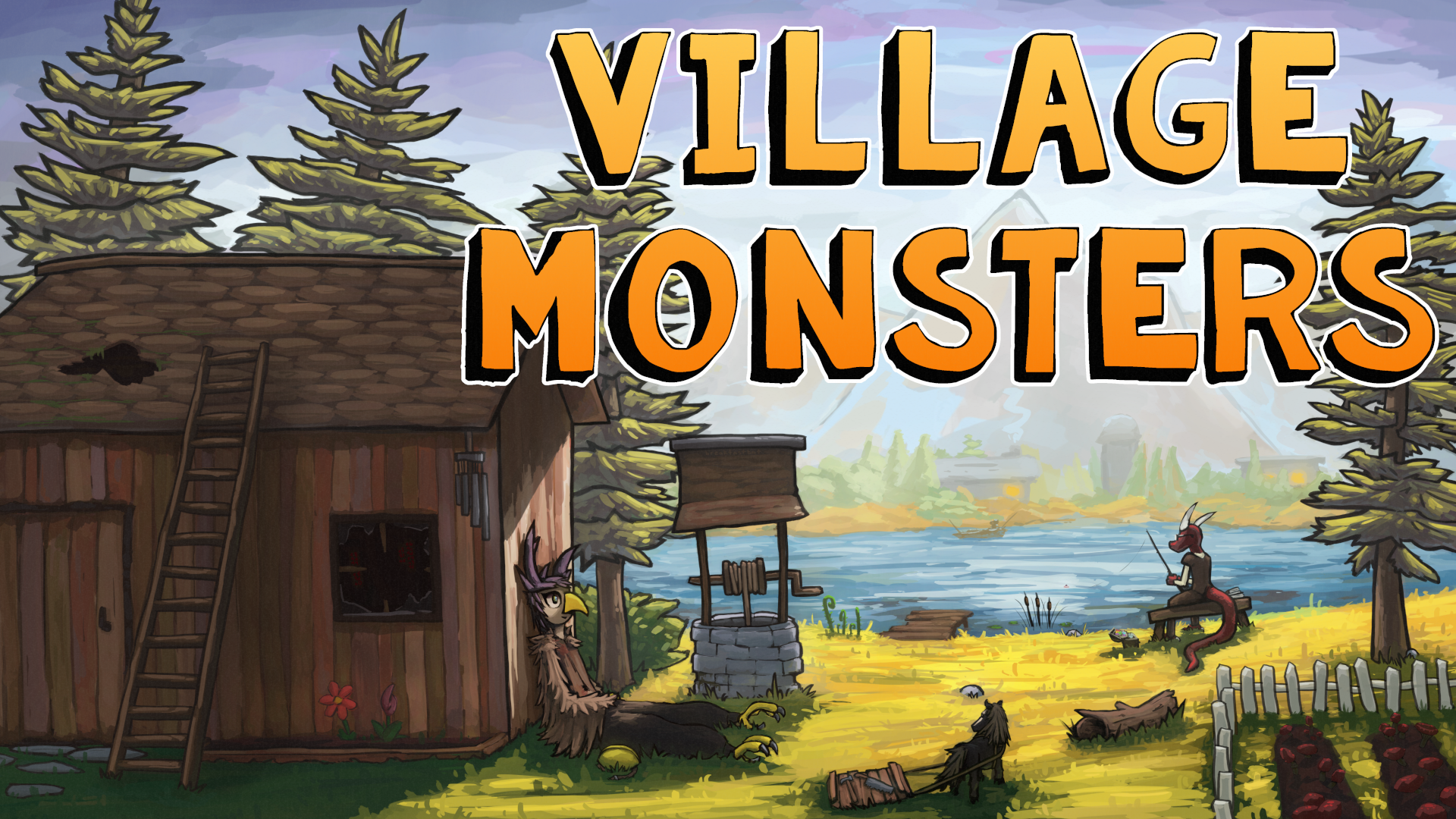 Village Monsters
Release: Summer Sherbert Demo is now available!
---
Hello Villagers!
I'm very excited to announce that the latest Village Monsters demo – code named Summer Sherbert – has been released.
It's been about three months since the last demo, and as usual there have been too many changes to list in one blog post. This is also the first publicly available demo since last October, so for a lot of you the game will feel verydifferent.
First up, a few key details:
This is still pre-release software. The final version is coming out next Spring, so until then you should expect a great deal of missing features and bugs.
The demo is limited to three days (village time). Think of it like a weekend vacation.
There's no saving yet, and many progression features (like buying a home) are disabled in the demo.
Make sense? Cool. Here's what else you can do in this new version…
Kindle new friendships
The most important part of any village are its villagers – and this one is no different. Make new friends by talking with these monstrous villagers throughout the day. Each one has their own distinct personality, relationships, hobbies, and schedule that they follow. Get to know them all!
Start a new hobby
What better way to start your new relaxing life then by picking up a hobby?
Hunt for critters out in the wild and catch them with your net. Go fishing in the ocean or in one of the many ponds and rivers. Dig for treasures, then sell your findings for big profits or donate them to the library.
Enjoy a dynamic world
The world truly changes as the day goes by. Certain flowers wake up with the sun – other plants go to sleep. Villagers follow a simple schedule and have new things to talk about. Morning fog makes way to afternoon sun.
Go exploring, find secrets!
From beaches to forests and graveyards to farms, there's a lot to see outside the village.
You'll never need to worry about enemies or stamina, so grab a comfy pair of boots and get exploring! Each area has secrets worth uncovering, and knowing what to look for might even help you in the final game.
Files
Village Monsters Demo (Summer Sherbert)
31 MB
Aug 08, 2018