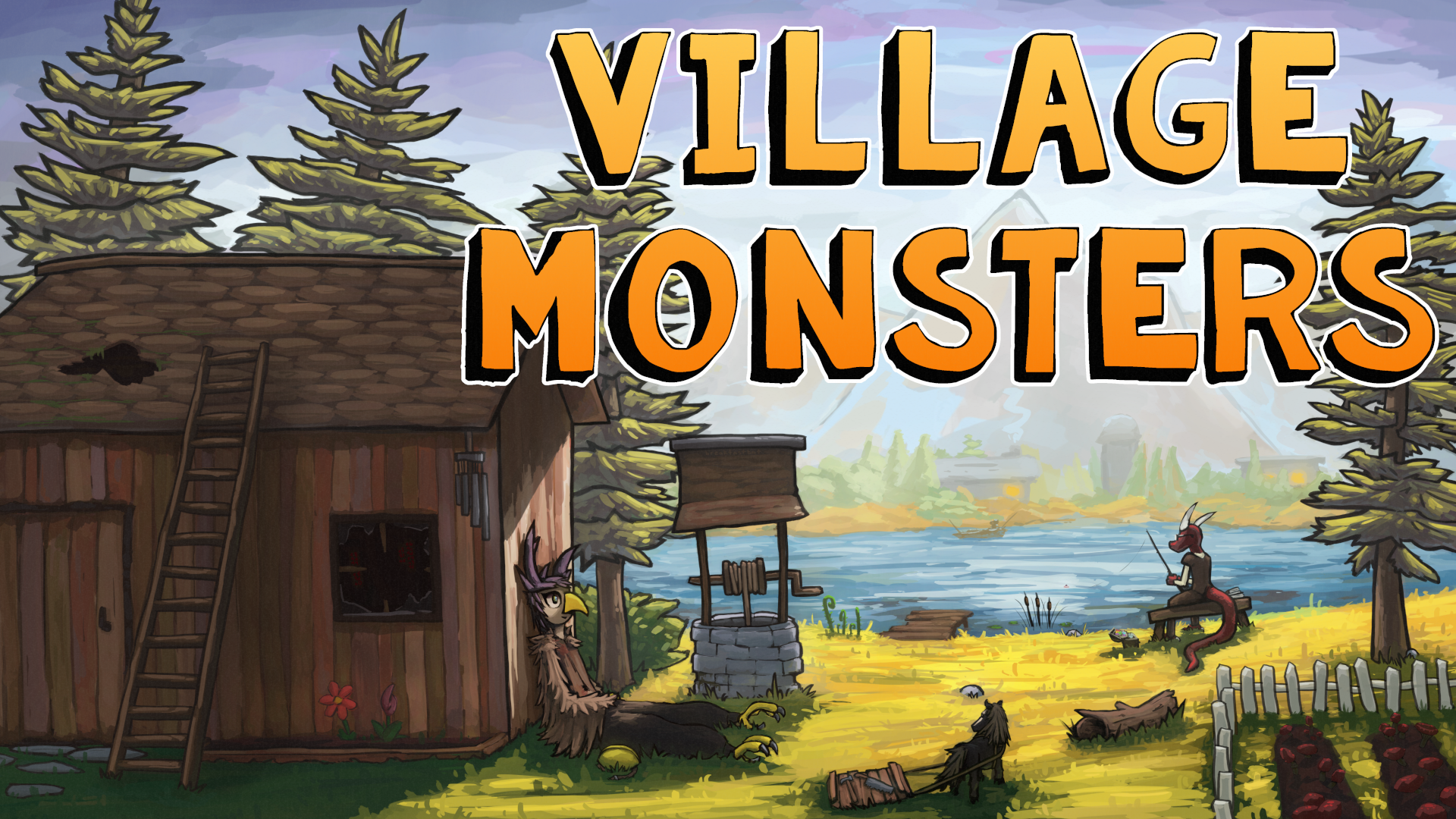 Village Monsters
End of year Housecleaning!
---
Ok, first up - Happy Halloween, Happy Thanksgiving, Happy Hanukkah, and Merry Christmas! It sure has been awhile since I've posted here.
I'm not dead, and neither is Village Monsters! If you've followed me on Twitter, or my own site, or on Kickstarter, then you've hopefully been seeing lots of activity.
But I stopped posting here rather abruptly and I feel like a jerk for that.
You ever do that thing where you ignore an email or text for so long that you're too embarrassed to respond? Yeah. That's what happened to me with posting updates here. I took a bit of a break after the Kickstarter succeeded, and then I accidentally waited too long to just jump back and say hi like it was nothing.
I figure the end of the year is as good of a time as any to start posting again, so hi!
Old Demos Removed
You've maybe noticed that I removed the demo links that were once posted on this page. This is because future Alpha and Beta builds are exclusive to Kickstarter backers.
I thought about leaving the old versions up, but they haven't exactly been aging well, and I don't feel they're indicative of the current state of the game anymore.
However, this doesn't mean the end of public demos forever! You can expect at least one final demo before the game's release date, and I'm hoping to put up even more than that in 2018. Stay tuned.
New Changes Improved
In the next week or so I'll go back to posting regular devlog updates, but for now, here's some quick hitters over what I've been working on these last couple months.
A better camera
New lighting
Several new and improved menus, especially the inventory and toolbelt
Overhauled fishing
New critters and fish to catch
New areas outside the village, including the new Farm
New weather effects, like snow and fog
New music
Contextual helper popups
Many changes to village interiors - especially Overflow, the town pub
New furniture, decorations, and a new type of small decor called "Knick Knacks"
A prototype scheduling system ensures villagers don't just hang out in one spot forever
New villagers and visitors, like the above Mr. Rose
Many villagers with placeholder names or personalities now have
New dialogue, including a new dialogue system to add variety to each conversation
Website Changes
If it's been awhile since you've visited the game's official site, then maybe consider taking a look! It's got a new look and should be both more interesting and more useful
That's it for now, but not forever. Look for more regular updates to start next week!