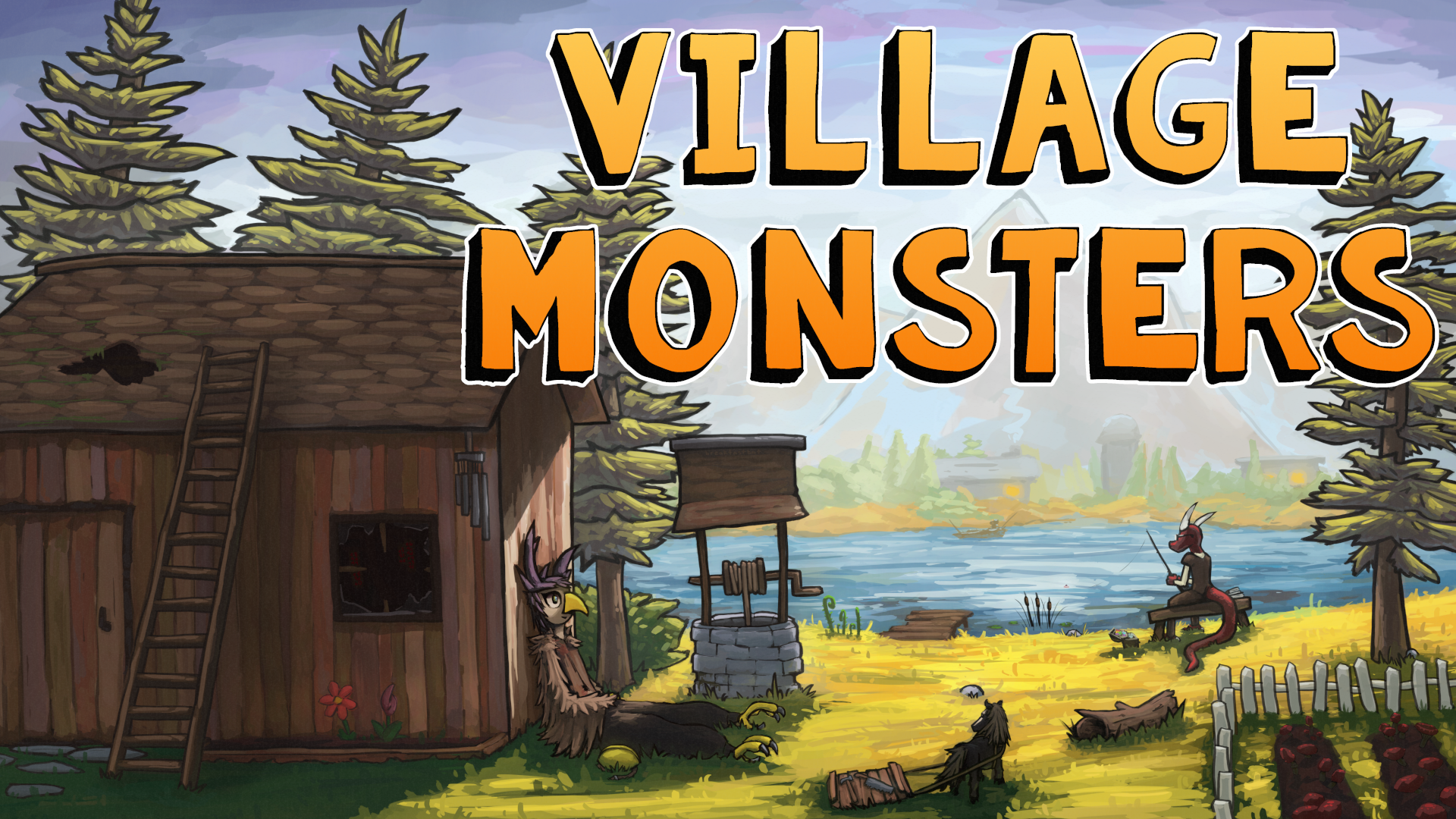 Village Monsters
A Note on Save Compatibility
---
Hello Villagers!
How're your gardens doing this year? My physical garden has been shamefully neglected (per the usual), but as for my virtual garden...?
It's literally never been better!
Since my last update I've working super-duper hard on the next version of Village Monsters - which, incidentally, will feature a brand new Gardening hobby for you to enjoy.
It should be ready in a couple weeks, but before then I have a bit of bad news to share.
What's the issue?
Save files created in the current version of Village Monsters (v0.65) will no longer be compatible with this upcoming version, v0.70.
This means you will need to start a new game once the update is released.
Are there any workarounds?
Yes. I will continue to make v0.65 available for those that don't want to start a new game:
Steam players will be able to opt into a beta channel running v0.65
Itch.io / GameJolt players can simply download the older version
In addition, I'm working on a Save Import feature where certain items from your old save are carried over into a new game. I'm not sure yet what exactly I'll be able to bring over, but you won't need to start fully from scratch if you don't want to.
But why break saves?
Your save file is a snapshot of what's going on at a given time, and in a game like Village Monsters there's a lot to keep track of. This becomes a big risk for a game in active development - large changes to the game can cause older saves to become incompatible.
It's something I've been able to avoid so far, but the changes I'm making to the game are only getting bigger and grander.
For example, I've completely revamped the Gardening hobby so much that any mushroom gardens in your current saves are no longer compatible. There are mushrooms you planted that don't even EXIST anymore, man!
So the question for me was this: do I continue to break things feature by feature from now until release, or do I rip it off like a band aid and get it over with? Well...
Will save files break again?
Save files should not break again while in Early Access. The point of breaking them all at once now is so that we don't need to go through this again later.
There is the question of what to do about transitioning from EA to 1.0, but we'll cross that bridge when we get to it.
Until next time. Stay safe, keep cozy, and have fun!