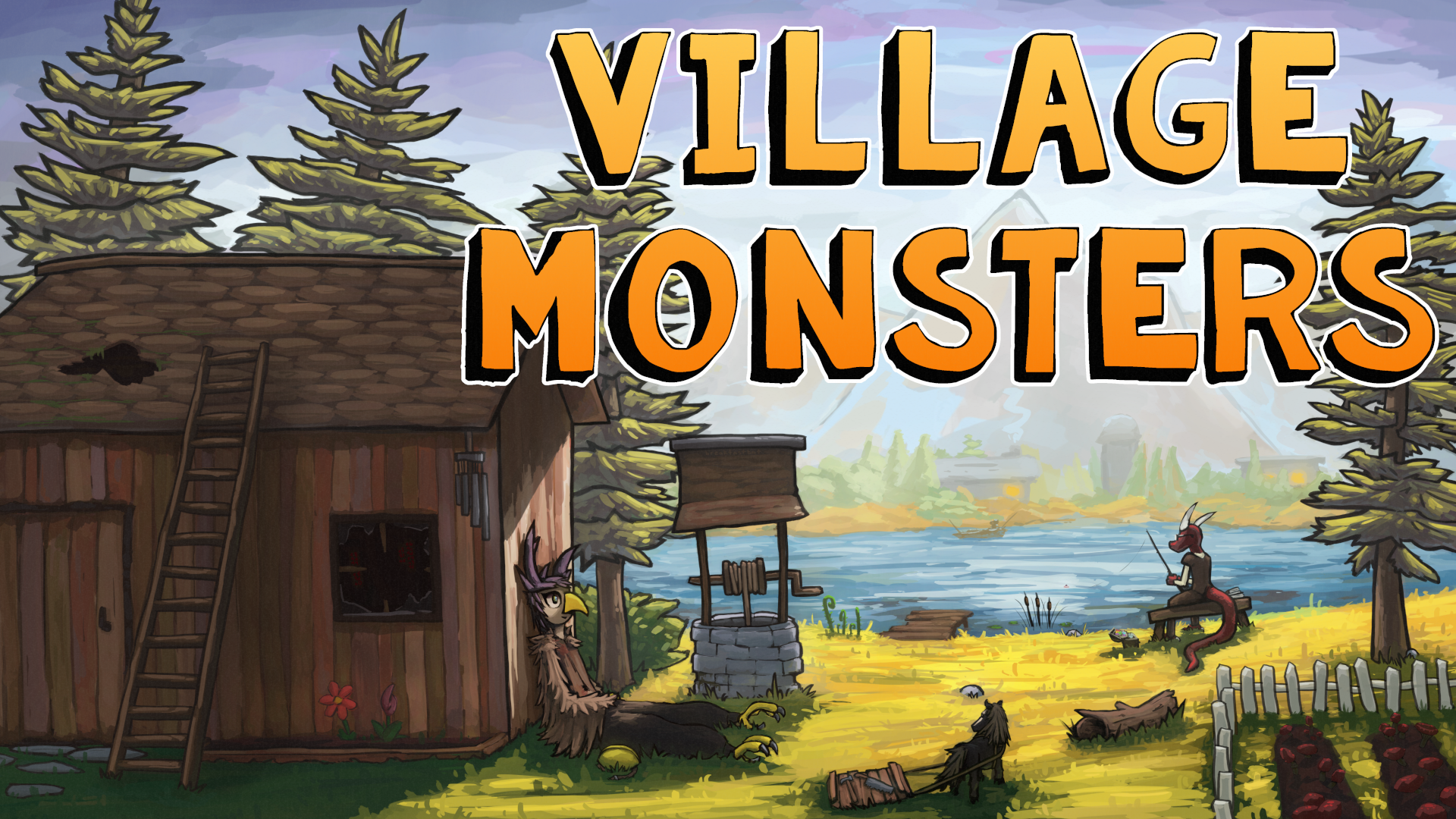 Village Monsters
Village Monsters Alpha 1.06 (Spooky) Demo – Out Now!
---
The latest demo for Village Monsters, Alpha 1.06, is now out and ready to download.
This is the final demo release of the Kickstarter campaign and contains a time shift to the Early Fall, even more fixes & improvements, and some secrets to find.
A full list of patch changes can be found below. Have fun!
(MAJOR) NEW: The town has been temporarily transported to Early Fall to celebrate this spooky month
(MAJOR) NEW: A new glitch power, Buzzsaw Bug Net, has been added

While the net is your active tool, enter stalk mode (hold C) then hit X (B button if on gamepad)

NEW: Many mysterious jack-o-lanterns and other spooky decor have been spotted around town, and much of the vegetation has been recolored as well
NEW: Bats now fly around at night
NEW: A new visitor, the Barrel Devil, has been added somewhere
NEW: A new title screen has been added to the game
NEW: The night song just got a whole lot more spooky
NEW: Upon starting the game you'll be randomly assigned 1 of 6 different appearances
IMPROVED: The Compendium has been renamed to the Journal
IMPROVED: The journal has been resized and its graphics improved
IMPROVED: Several creatures now have "desired objects" that they will move to if they exist on the map
IMPROVED: Some creatures without behavior scripts now have new behaviors
IMPROVED: Clear days are now more common, and extreme weather - like thunderstorms & hail - are more rare
IMPROVED: Time now passes a little slower
IMPROVED: Item cards are now properly placed over for-sale items
(MAJOR) FIXED: A crash related to minimizing the game during certain daylight filters has been fixed
FIXED: It's no longer possible to walk on water in the crossroads
FIXED: The pixie postlady no longer has placeholder idle text
FIXED: Bed collision / layering is a whole lot less weird
FIXED: The collision box for Lindwyrm has been adjusted
FIXED: The item card for merchant items and furniture now properly disappears after an item is bought
Files
VillageMonsters_Alpha-06.zip
VillageMonsters_Alpha-06_Linux.zip
16 MB
Oct 10, 2017