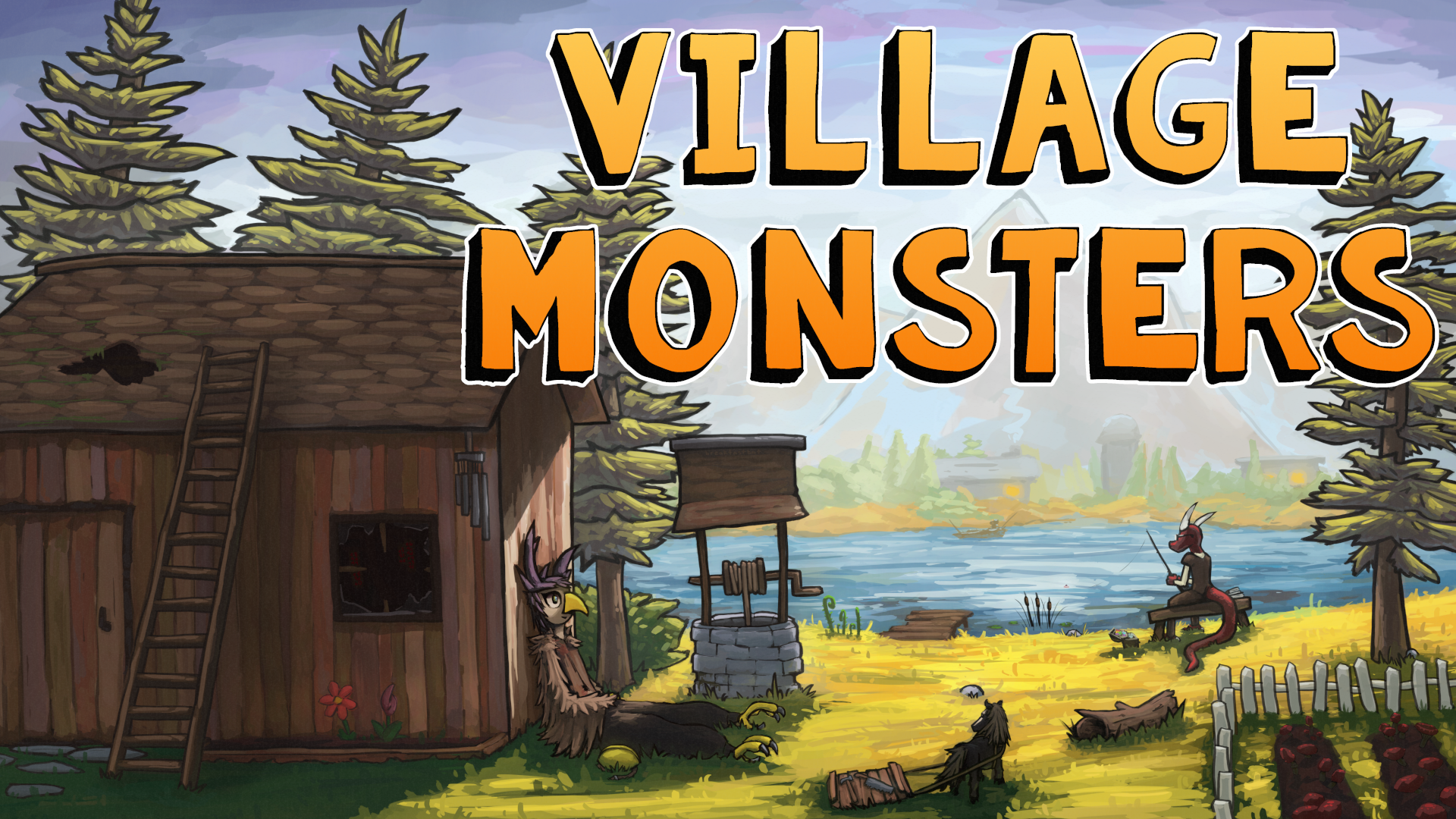 Village Monsters
Village Monsters Alpha 1.05 Demo – Out Now!
---
The latest demo for Village Monsters, Alpha 1.05, is now out and ready to download.
This patch release contains many fixes and improvements received via feedback from the Kickstarter campaign. Additionally, it also contains a rough prototype for gardening, a new type of activity.
Have fun!
NEW: A new activity, Gardening, has been added to the game

Buy seeds at the General Store and plant them in the garden near your home
Don't forget to water them!

NEW: Several ocean-specific fish have been added
NEW: Several new items have been added to the General Store
NEW: You may now specify a 'return email address' when submitting game feedback
IMPROVED: Removed item animations in the Inventory cards – they were too annoying
IMPROVED: You are now asked to confirm one last time before sending feedback via the mail system
IMPROVED: A funding tracker has been added near town hall, though it's not live numbers (yet…)
IMPROVED: Shadows have been added to several notifications to make them pop a bit more from the background
IMPROVED: Many more tips and flavor text have been added to the end of day notice
FIXED: An issue that prevented 'any key' from working on the title screen has been fixed
FIXED: A rare crash related to certain critters despawning has been fixed
FIXED: A rare fix related to moving quickly and diagonally has been fixed
FIXED: The town hall is now properly marked as 'Inside' and will no longer spawn critters or weather effects
Files
VillageMonsters_Alpha-05.zip
16 MB
Sep 26, 2017
VillageMonsters_Alpha-05_Linux.zip
16 MB
Sep 26, 2017