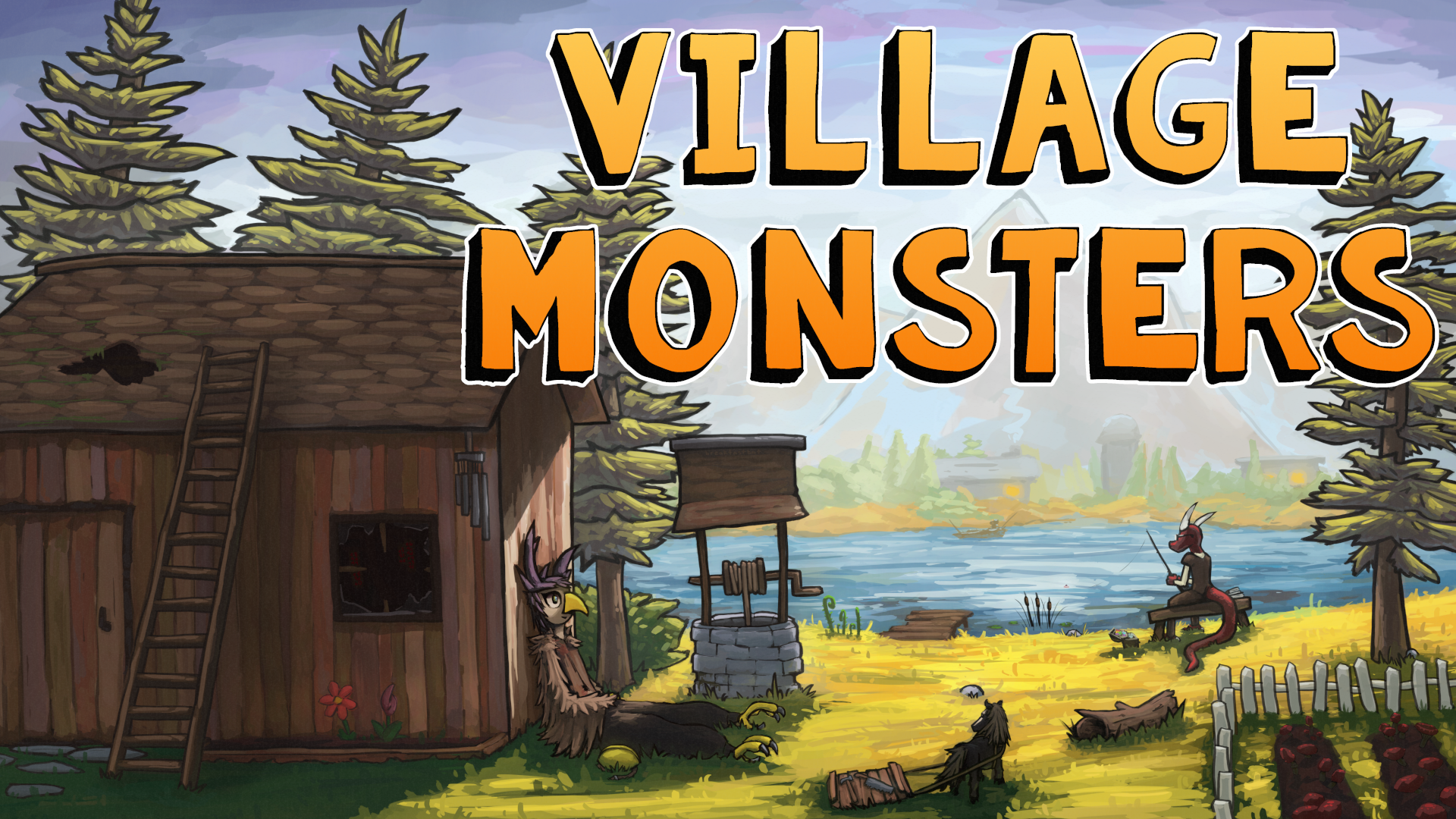 Village Monsters
Building a Village, 9/28/2019 – WE HAVE A RELEASE DATE
---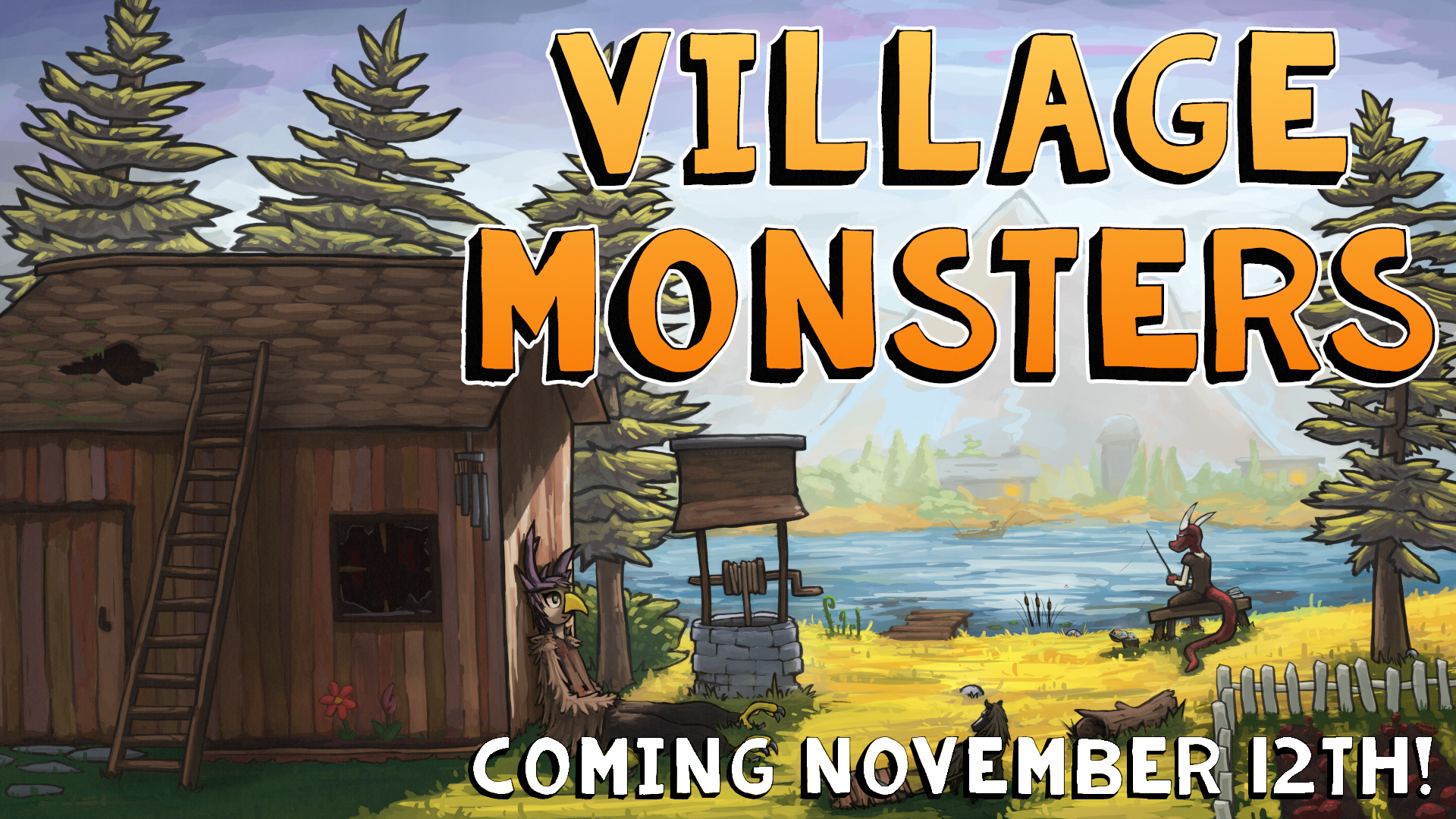 Yes, all the rumors are true and the wait is very nearly over.
Village Monsters will be hitting digital store shelves on November 12th, 2019!

It's been three years nearly to the day since I decided to upend my entire life and make a major career change into indie development. In September 2017 I ran a successful Kickstarter for Village Monsters and now I'm preparing for its release into the wild.
It's an overplayed expression but yeah, life really does come at your fast.
Early Access
When Village Monsters launches on November 12th it will do so in Early Access.
This decision wasn't made easily. I first began considering Early Access after the delay earlier this year; delaying the game again was out of the question - both for you and for me - so it was important to explore all other options.
Despite crunching hard since May it became clear that Village Monsters would not be fully finished by the fall. At this point Early Access emerged as the best possible option for me, for you, and for the game.
To be completely candid, what helped push me over the edge was seeing similar games finding their groove with Early Access: games like Littlewood, Kynseed, and My Time at Portia. These are games with thriving communities (most of which I'm part of!) and their success has given me tremendous hope of achieving the same thing.
Early Access isn't the right solution for all games, but it's the right one for Village Monsters:
I now have the breathing room to finish the game without resorting to unsustainable crunch or cut features
It allows me to test and iterate over new features and content much more quickly
Supporters can start playing the game way sooner than if I delayed it again
The community can influence and shape the game throughout the entire process
As a side bonus, EA will let me take advantage of the meta elements in Village Monsters - after all, the overall narrative is about an unfinished game that takes on a life of its own. Who knows what the future holds?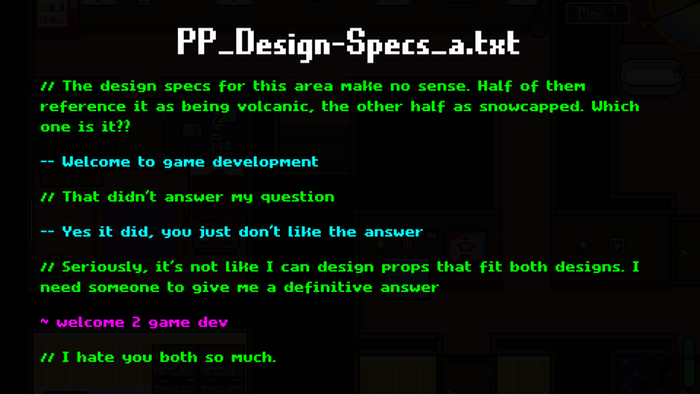 New Graphics
This month I've also been incorporating many new art assets I've been working on. I was going to share them in this update, but... I got cold feet at the last minute. So instead of sharing everything I'll just give you a sneak peek at the new male player sprite (and yes, there are hats now too!)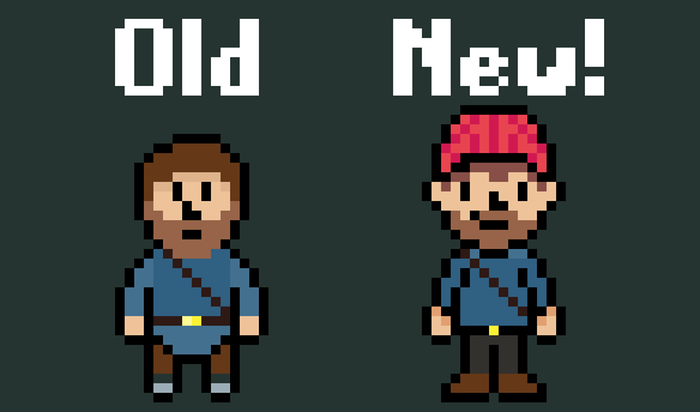 I won't give the "art is not my strength" speech because a) I've done it already and b) it's pretty obvious. However! My goal at this point is to establish a consistent identity - I want everything in the game to look unmistakably Village Monsters-y. I'd describe my style as "simple and flat like Earthbound crossed with the whimsical designs of Animal Crossing", and I think these new character models fit that nicely.

Final Housekeeping
Let's end this update with a few quick-fire links!
Village Monsters has a Discord server. Join it now! It's about to get real lively.
I posted a new trailer back in August. Did you see it?